However, when the officers entrusted with the company information become the threat, it damages our entire market system.
The Securities and Exchange Commission (SEC) recently filed a civil suit against Mr. Gene Daniel Levoff, Apple's senior director of corporate law and corporate secretary. Mr. Levoff unlawfully traded Apple's securities ahead of their quarterly earnings announcements. The SEC's judgement would force him to pay back all profits and losses avoided from 2015 and 2017 trades made based on alleged insider trading information.
For a decade, Mr. Levoff sat on a corporate committee that helped Apple's chief executive and chief financial officers review the firm's compliance protection laws. He assured Apple was in compliance with securities laws, as well as provided legal advice for the company's SEC filings and financial reporting. Additionally, he was also responsible for notifying employees about Blackout periods and open trading windows. Too bad he didn't adhere to his own policies before committing his alleged violations.
Given Mr. Laveoff's senior position and role with Apple, I find it inconceivable that he acted out of ignorance. I believe he was fully aware of his actions and motives. I can only describe his actions as "bad behavior". If found that he abused his power for personal gain, Mr. Laveoff should be prosecuted to the fullest extent of the law . "Bad actors must be rooted out to maintain the integrity of the securities markets".
Source: Wall Street Journal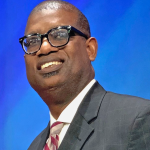 Paul A. Murdock, president of MCG Consulting, is a seasoned financial services professional with proven experience leading compliance engagements for broker-dealers, banks, investments advisers, hedge funds, private funds and mutual fund companies.