Individuals, businesses, and governments alike are navigating uncharted waters to minimize the spread of the virus through social distancing, whilst continuing day to day operations. Companies have altered policies, procedures, and systems to allow for secure remote working conditions.
Although, remote working has proven to be effective so far, member firms must be more creative to solve problems such as branch inspections, which cannot be done entirely remote. Therefore to offer some relief, FINRA extended branch inspections until the end of Q1 2021. Yet for some, this may not be enough time for certain firms who have not taken the precautionary measures needed to meet the new deadline.
Burdens to Readiness
The world is at a standstill as many take shelter. Firms as well as employees are still uncertain when they will return to a "business" office. Many registered representatives are working remotely, and firms have instructed their employees that they may not be returning to the business office until "sometime" in 2021. The transition to remote working creates huge financial responsibility for member firms. Firms must purchase desktops, laptops, phones, printers and other necessary items needed to continue day to day operations at home.
Travel has also created financial burdens for member firms that need to visit different branches for inspection. The accessibility of flights has become a major issue for firms due to the loss of jobs in the travel industry. Furthermore, limited airline travel now creates an additional burden to fly to certain locations. The time, costs and effort to get to certain locations have imposed an additional cost burden on firms. Unless you have specific knowledge that rules are being violated at an office, it becomes a cost versus benefit analysis.
Get FINRA Prep Ready
In order to reduce the financial burden and stress associated with 2020 branch inspections, firms need to focus on the prep work needed prior to inspections. Completing a pre-inspection examination checklist aids in limiting on-site inspections. Investing in the technological requirements will also ensure operating efficiencies while working remotely. We believe all branch office reviews and inspections will be virtual through at least the 2nd half of 2021 as COVID-19 continues to rise in many parts of the country. Expect FINRA to provide updated guidance soon.
To ensure that your firm is "review ready", here is our recommended checklist for success.
Branch Office Checklist for 2020 Extensions
Determine whether the offices are being extended to the 2020 Review Cycle
Provide/prepare Pre-Exam Checklist for documents to be reviewed and requested
Use a risk-based approach to determine offices to review first

More than 3 reps in the office
Customer complaints against reps were filed with the office
Offices where there were compliance findings from the last review
Let MCG Consulting get you ready for reviews. We offer bespoke solutions and pricing specific to your needs. Visit us online at www.mcgcomply.com or contact us at 1-877-845-4671.
Paul Murdock, Managing Director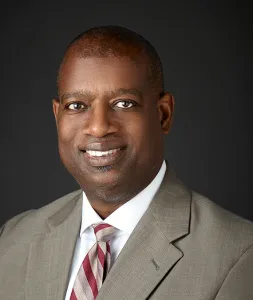 Paul Murdock, recognized as one of the Top 100 People in Finance by The Top 100 Magazine, is a seasoned financial services professional with proven experience leading compliance engagements for broker-dealers, banks, investments advisers, hedge funds, private funds and mutual fund companies.
email: [email protected]